The pursuit of self-discovery and spiritual growth is a lifelong journey, and books can be a powerful tool in guiding and inspiring us along the way. This curated list of the top 9 spiritual books is a treasure trove of wisdom, bringing together transformative insights from various traditions and disciplines.
Each of these books offers unique perspectives and lessons that will undoubtedly resonate with seekers at various stages of their spiritual journey. So, grab a cup of tea, find a cozy reading nook, and dive into these remarkable works that will elevate your consciousness and nourish your soul.
Our Top Picks of Spiritual Books
1. The Power of Now
Author: Eckhart Tolle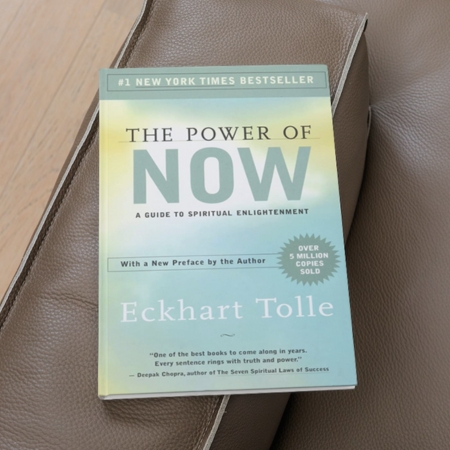 The Power of Now, as explained by Eckhart Tolle, requires a departure from the analytical mind and the ego, which is a false construct. The keys to accessing the Now are present in the body, the silence, and the space around you. 
These keys can be used to enter a state of inner peace, where the present moment is all that matters, and problems cease to exist. In this state, you can discover your true self, realize that you are complete and perfect, and find joy. Although the journey may be difficult, Tolle's simple language in a question and answer format can guide you on your path.
The journey to The Power of Now is full of new discoveries. One of the most significant realizations is that you are not your mind. This understanding can help you find your way out of psychological pain and suffering. Surrendering to the Now is another crucial aspect of authentic human power. 
When you become fully present and accepting of what is, you open yourself to transformative experiences that can change your life. Tolle's words act as signposts, guiding you on your path to inner peace and helping you to discover the many joys that The Power of Now has to offer.
2. A New Earth
Author: Eckhart Tolle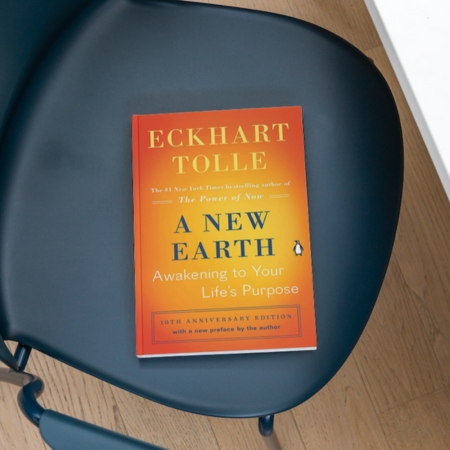 Following the enormous success of The Power of Now, Eckhart Tolle's latest work presents a candid assessment of the current state of humanity. He argues that our identification with the egoic mind has created a dangerous state of insanity that threatens our very existence. 
However, Tolle offers a glimmer of hope, noting that this dire situation presents a unique opportunity for humanity to create a new, more loving, and saner world. The key to this transformation is a radical shift from the current ego-based consciousness to an entirely new one.
To help readers understand the nature of this inner shift, Tolle provides a detailed explanation of how our ego-based consciousness operates. He then guides us, using practical language, towards this new consciousness. 
This shift allows us to experience our true selves, which is infinitely greater than what we currently think of ourselves. Through this process, we can learn to live and breathe freely, unencumbered by the limitations of our egoic minds. With this shift, we can create a better world for ourselves and for future generations.
3. The Untethered Soul
Author: Michael A. Singer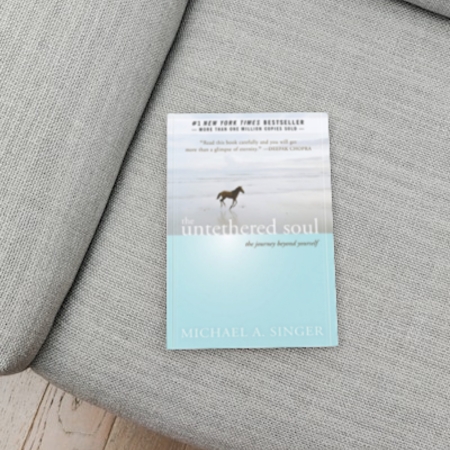 The Untethered Soul has become a New York Times bestseller and a popular topic of discussion. This hardcover gift edition comes with a new preface from Michael A. Singer, a renowned spiritual teacher. 
The book makes for a perfect gift for any occasion, with its beautiful cover and ribbon bookmark. Whether you're new to the exploration of inner space or have dedicated your life to it, The Untethered Soul offers an opportunity to transform your relationship with yourself and the world around you.
Through meditation and mindfulness practices, Singer shows how developing consciousness can lead to a present-moment experience, allowing you to release painful thoughts and memories that hold you back from happiness and self-realization. 
The book starts by exploring your relationship with your thoughts and emotions and guides you toward uncovering the source of your inner energy fluctuations. It then offers practical tips to free yourself from the habitual patterns that limit your consciousness. With perfect clarity, this book opens the door to a life lived in the freedom of your innermost being and is co-published with the Institute of Noetic Sciences (IONS).
4. The Four Agreements
Author: Don Miguel Ruiz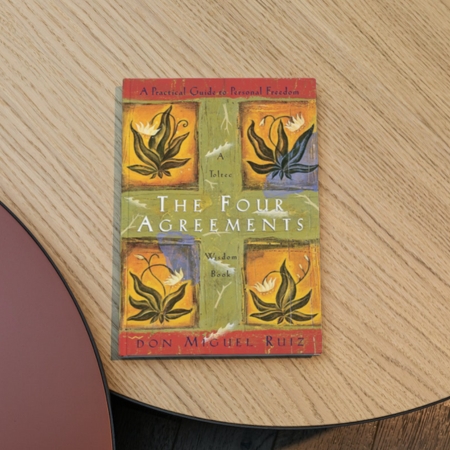 The Four Agreements by Don Miguel Ruiz is a book that offers a practical guide to personal freedom and fulfillment. Based on ancient Toltec wisdom, this book presents four principles that can transform your life. 
The first agreement is to be impeccable with your word, which means speaking with integrity and avoiding gossip and negativity. The second agreement is to not take anything personally, recognizing that other people's actions and words are a reflection of themselves, not you. 
The third agreement is to not make assumptions, instead seeking clarity and understanding. The fourth agreement is to always do your best, recognizing that your best will change from day to day.
Through these four agreements, Ruiz offers a roadmap for personal transformation that can help you break free from limiting beliefs and negative patterns of behavior. With simple yet profound wisdom, The Four Agreements can help you find greater peace, joy, and fulfillment in your life. This book has become a beloved classic in the self-help genre and has inspired countless individuals to live more authentic and fulfilling lives.
5. The Alchemist
Author: Paulo Coelho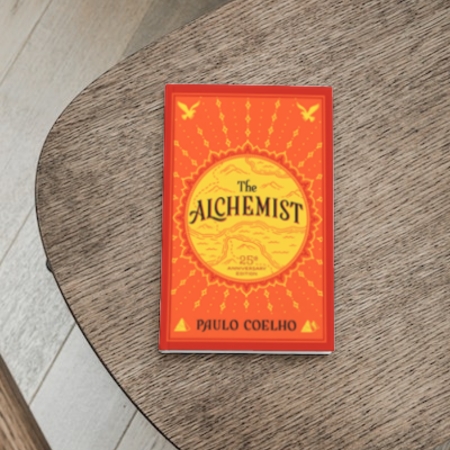 Paulo Coelho's timeless masterpiece, The Alchemist, has sold over two million copies worldwide and continues to inspire readers. The novel tells the story of Santiago, an Andalusian shepherd boy who embarks on a journey in search of a worldly treasure that is beyond his wildest dreams. Along the way, he discovers treasures far more valuable than gold or jewels.
The Alchemist is a magical tale that teaches us about the wisdom of following our hearts and listening to the signs that the universe provides. Through Santiago's journey, we learn about the importance of pursuing our dreams and trusting in the journey, even when the path is uncertain. This book has become a modern classic that has touched the lives of countless readers, inspiring them to live more fulfilling lives and to chase their dreams.
6. Autobiography of a Yogi
Author: Paramahansa Yogananda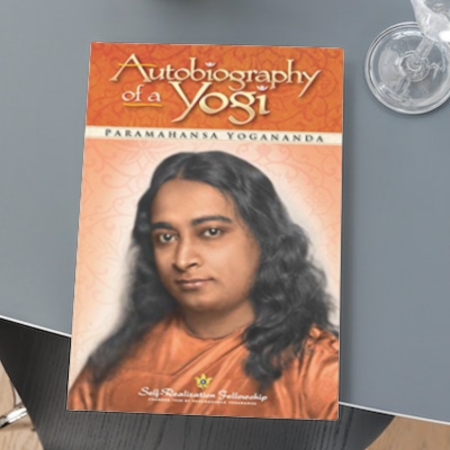 Autobiography of a Yogi is a true spiritual classic and has been named one of the Top 100 Spiritual Books of the Twentieth Century. With millions of copies sold, it is one of the best-selling Eastern philosophy titles of all time. 
This new edition includes previously unavailable material, such as the last chapter Yogananda wrote in 1951, covering the years 1946-1951, and the eulogy he wrote for Gandhi. Additionally, there is a new afterword by Swami Kriyananda, one of Yogananda's closest direct disciples.
Yogananda's autobiography is a masterpiece that provides a firsthand account of his life experiences in India. He shares childhood revelations, stories of his visits to saints and masters in India, and teachings on yoga and Self-realization that he made available to Western readers. 
This highly prized verbatim reprinting of the original 1946 edition is free from textual changes made after Yogananda's death, unlike other publishers' editions. Yogananda was the first yoga master of India to bring his teachings to the West, and his autobiography remains an influential and powerful read that can transform the lives of its readers.
7. Be Here Now
Author: Ram Dass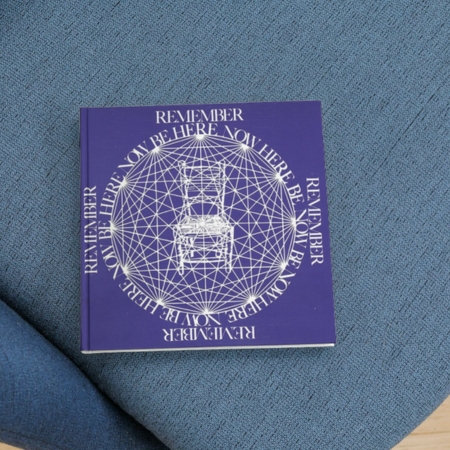 Be Here Now is a counterculture bible that tells the story of Ram Dass's spiritual awakening and offers powerful guidance on yoga, meditation, and finding one's true self. When it was first published in 1971, it filled a spiritual emptiness and launched the ongoing mindfulness revolution. Ram Dass became one of the preeminent seekers of the twentieth century, offering readers the tools to take control of their lives and awaken to their true selves.
Ram Dass, formerly known as Professor Richard Alpert, had achieved great success by societal standards. He held appointments in four departments at Harvard University, published books, drove a Mercedes, and regularly vacationed in the Caribbean. However, he felt that something was missing. 
Through experimentation with psilocybin and LSD, he shed his identity layers and realized that his true self was a luminous being that he could trust and love infinitely. This realization led him on a spiritual journey, heading to India, where his guru renamed him Baba Ram Dass and introduced him to mindful breathing exercises, hatha yoga, and Eastern philosophy. He started upon the path of enlightenment and has been journeying along it ever since.
Be Here Now is a powerful guide to self-determination that shares the true message of spiritual awakening. It is a vehicle for readers to find their true selves and embrace the present moment, living a life of purpose and fulfillment.
8. The Seven Spiritual Laws of Success
Author: Deepak Chopra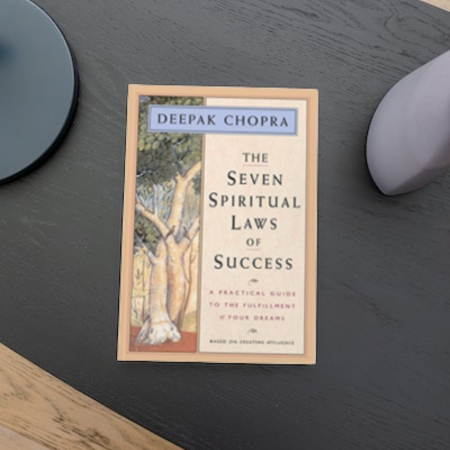 The Seven Spiritual Laws of Success by Deepak Chopra is a transformative book that challenges the myth that success is solely achieved through hard work, exacting plans, or driving ambition. 
Chopra presents a life-altering perspective on how success can be attained by understanding our true nature and living in harmony with natural laws. He explains that when we align our lives with natural laws, a sense of well-being, good health, fulfilling relationships, energy, enthusiasm, and material abundance can easily and effortlessly flow into our lives.
This book is filled with timeless wisdom and practical steps that readers can apply immediately in their lives. The insights shared by Chopra in this book offer a powerful shift in perspective that can transform how one approaches success. 
The Seven Spiritual Laws of Success is a book that readers will want to read and refer to again and again as they navigate their personal and professional lives. It is a must-read for anyone seeking a new approach to achieving success and fulfillment in all aspects of their lives.
10. The Book of Awakening
Author: Mark Nepo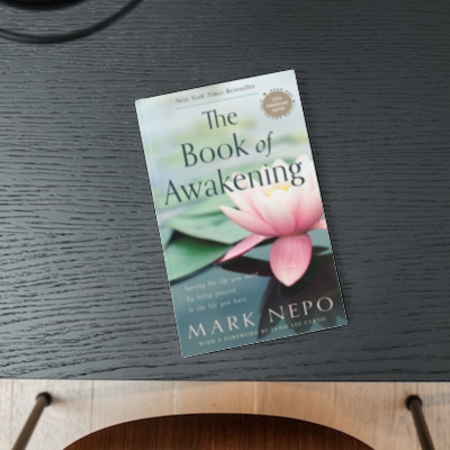 The Book of Awakening, a #1 New York Times bestseller by philosopher-poet and cancer survivor Mark Nepo, has been hailed as a powerful guide for reclaiming aliveness and savoring life's beauty. Nepo's spiritual daybook offers a profound and clarifying escape from the monotony of everyday life, inspiring readers to take each day one at a time and find joy in life's unfolding.
Nepo's poetic prose is like a second sight that exposes readers to life's multiple dimensions, each one drawn with awe and affection. The Book of Awakening is the result of Nepo's journey of the soul, and it will inspire others to embark on their own. Nepo speaks of spirit and friendship, urging readers to stay vital and in love with life, no matter the hardships they may face. 
His words offer insight into pain, wonder, and love, encompassing many traditions and voices. Each entry in the book is accompanied by an exercise that will surprise and delight the reader with its mind-waking ability, making it a powerful tool for personal growth and transformation.
How to Pick an Ideal Spiritual Book to Read
Reading spiritual books can be a great way to explore your inner world and connect with your higher self. However, with so many options available, it can be overwhelming to choose which book to read. Here are some tips for picking an ideal title.
Consider your interests and beliefs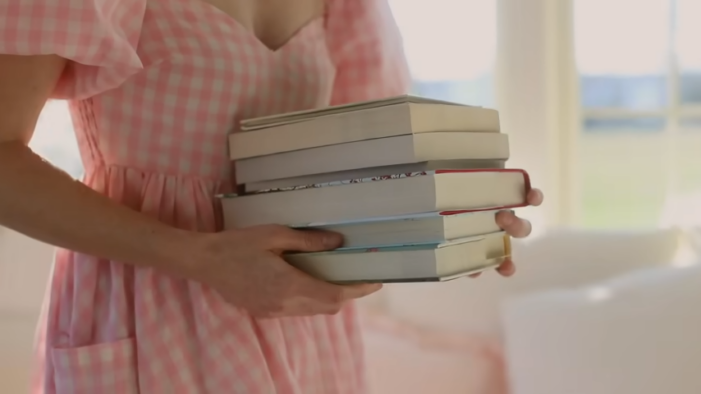 Before you start looking for a spiritual book to read, consider your interests and beliefs. What topics are you interested in exploring? Are you drawn to a particular spiritual tradition or philosophy? Understanding your interests and beliefs can help you choose a book that resonates with you.
Read reviews and recommendations
Reading reviews and recommendations from others can be a helpful way to narrow down your options. Look for books that have positive reviews and that are recommended by people whose opinions you trust. You can also ask for recommendations from friends, family members, or members of your spiritual community.
Explore different genres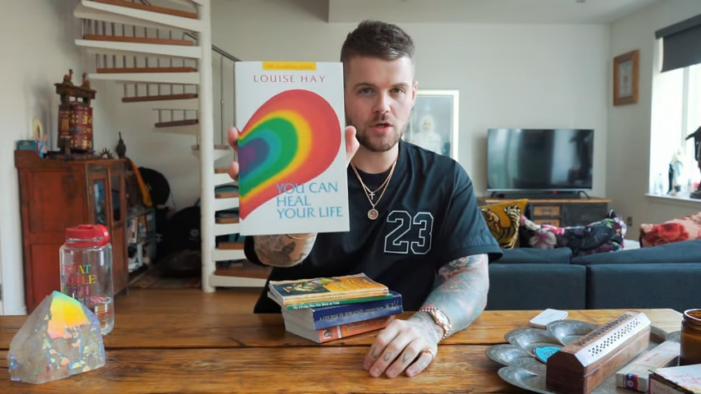 Spiritual books come in many genres, including memoirs, self-help, and poetry. Don't be afraid to explore different genres to find a book that speaks to you. If you're not sure where to start, consider picking up a classic spiritual text such as the Bhagavad Gita, the Tao Te Ching, or the Dhammapada.
Look for books that resonate with your current life situation
Consider the current challenges and opportunities in your life and look for books that can help you navigate these experiences. For example, if you're going through a difficult time, you may want to read a book on resilience or self-compassion. If you're interested in exploring your creativity, you may want to read a book on spirituality and the arts.
Choose books that inspire you to take action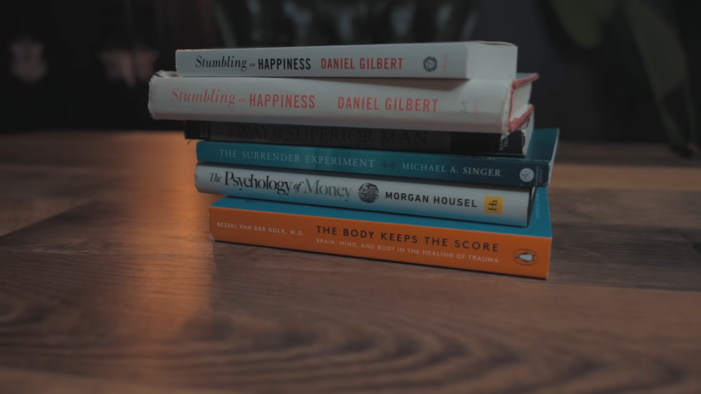 While it's important to read books that provide inspiration and guidance, it's also important to choose books that inspire you to take action. Look for books that provide practical tools and exercises that you can use to apply the concepts you're learning to your life. This can help you integrate spiritual practices into your daily routine and deepen your connection with your higher self.
Final Words
Picking an ideal spiritual book to read can be a personal and meaningful experience. By considering your interests and beliefs, reading reviews and recommendations, exploring different genres, looking for books that resonate with your current life situation, and choosing books that inspire you to take action, you can find a book that resonates with you and helps you deepen your spiritual journey.