It's no secret that audiobooks are gaining in popularity, offering a convenient and enjoyable way to consume literature and other forms of audio entertainment. A leading platform in the world of audiobooks is the highly acclaimed Audible, which has revolutionized how we access and enjoy spoken word content. This comprehensive guide delves into the ins and outs of this audio giant, exploring the mechanics behind its success and how it functions on a day-to-day basis.
A Comprehensive Audio Library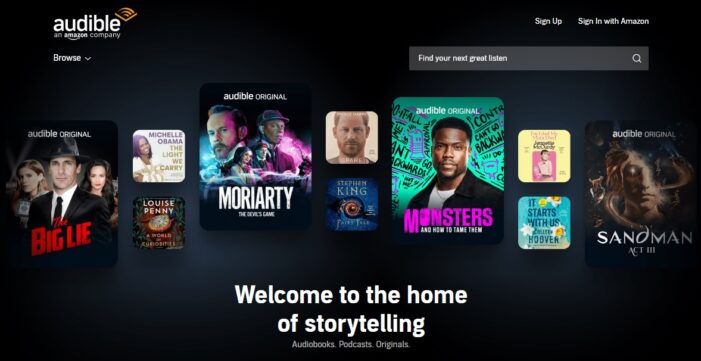 The backbone of this audio platform is its vast selection of content, which includes more than 500,000 titles from various genres. From bestselling novels and non-fiction works to original series and podcasts, users can enjoy a rich assortment of audio experiences.
Becoming a Member
To access the vast library of content, users need to sign up for a membership. The platform offers a few subscription options, including monthly and annual plans, catering to the needs and preferences of various users. The subscription fees grant members a credit-based system to exchange for their desired titles.
Credit-Based System Explained
The credit system is an integral part of the membership model. Each month, subscribers receive one or two credits, depending on their plan. These credits can be redeemed for any title in the platform's library, regardless of the regular price. Unused credits roll over to the next month, but the maximum number of rollover credits depends on the subscription tier.
User-Friendly App
This audio entertainment platform has developed a user-friendly app compatible with a wide range of devices, including smartphones, tablets, and desktop computers. With the app, users can download and listen to their purchased titles, create custom playlists, and adjust playback speed to suit their preferences. The app also features a sleep timer and bookmarking capabilities, enhancing the overall listening experience.
Whispersync for Voice
One of the platform's standout features is Whispersync for Voice, a technology that allows users to switch seamlessly between reading an e-book on their Kindle device and listening to the audiobook version. This synchronization ensures that users can pick up right where they left off, regardless of the format they choose.
Exclusives and Originals
In addition to offering a wide range of popular titles from various publishers, the platform also produces its own exclusive content. From original series and podcasts to audiobook adaptations of popular stories, users can enjoy a unique selection of content that can't be found elsewhere.
Sharing Made Easy
Understanding the importance of sharing our favorite books with friends and family, the platform offers a feature called "Send this Book." This allows users to share a title from their library with someone who is not yet a member. The recipient can then redeem the shared title for free, giving them a taste of the audio entertainment experience.
Returns and Exchanges
Customer satisfaction is a top priority for the platform, and they offer a generous return policy. If a user is not satisfied with a title, they can return or exchange it within a specified time frame, as long as they have an active membership.
Support for Creators
Recognizing the importance of supporting authors and narrators, the platform offers a service called ACX (Audiobook Creation Exchange). This marketplace connects authors, narrators, and producers, enabling them to collaborate on creating audiobook versions of their work. The platform then distributes these audiobooks, giving creators a chance to reach a broader audience.
Listener Engagement and Challenges
The platform encourages user engagement by hosting various listening challenges throughout the year. These events motivate members to discover new genres and authors, while also offering rewards such as badges, exclusive discounts, and even free titles. These challenges help foster a sense of camaraderie among users, enhancing their overall experience on the platform.
Personalized Recommendations
To ensure that users can easily find titles that align with their interests, the platform uses a sophisticated algorithm to generate personalized recommendations. By taking into account factors such as listening history, user ratings, and preferences, the platform curates a selection of titles tailored to each individual's taste.
Accessibility Features
Inclusivity is a key value for this audio entertainment platform. With features such as adjustable playback speed and compatibility with screen readers, users with diverse needs can enjoy a seamless and enjoyable listening experience. The platform is committed to continually refining and expanding its accessibility options to cater to an even wider range of users.
Offline Listening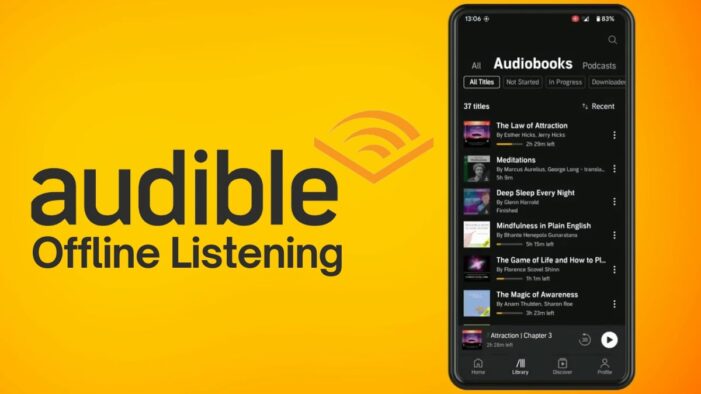 One of the most appealing aspects of the platform is the ability to download titles for offline listening. This feature ensures that users can continue enjoying their audiobooks even in areas with limited or no internet connectivity. Additionally, downloaded titles do not count towards a user's device storage limit, ensuring that the listening experience remains uninterrupted.
Gift Memberships
Recognizing the joy of sharing a passion for audiobooks with others, the platform offers the option to purchase gift memberships. Users can choose from several subscription options to present to their loved ones, giving the gift of unlimited access to a vast library of audio content.
Customer Support
The platform prides itself on providing top-notch customer support to its users. With a dedicated support team available 24/7, members can easily access assistance with any issues or inquiries they may have. This commitment to customer satisfaction has helped solidify the platform's reputation as a leader in the world of audio entertainment.
The Impact on Reading Culture
The rise of this audio platform has undoubtedly had a significant impact on reading culture. By offering a convenient and engaging way to consume literature, it has introduced countless individuals to the joy of books, ultimately fostering a renewed appreciation for the power of storytelling. With its diverse content and user-friendly features, the platform continues to play a pivotal role in shaping the future of reading.
Final Words
The popular audio entertainment platform, Audible, has successfully transformed the way we access and enjoy spoken word content. With its extensive library, innovative features, and commitment to customer satisfaction, it's no wonder that it has become a staple in the lives of audiobook enthusiasts worldwide. As the platform continues to evolve and expand, it will undoubtedly maintain its status as a leading force in the world of audio entertainment.